Dang the stock market did really well this year. As a result for the first time ever, my net worth increased by more than my total gross income for the year (just barely though). That was a shock.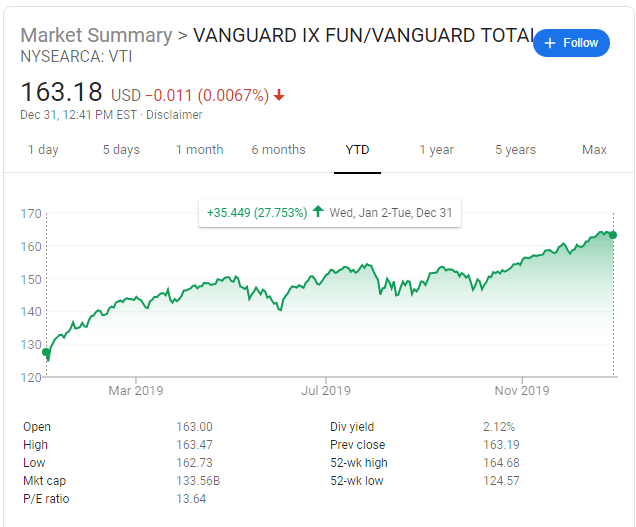 You don't have to be particularly skilled at investing when VTI which is Vanguards ETF for the entire stock market, goes up 27.7% (plus 2.12% dividends) with out you doing anything.
Bring on 2020
Have a Happy New Year, and good luck next year! Who knows what it will bring.