Rank your total income by age range to see what income percentile you are. Find out if you're in the 1%, to see where you stand today, or  to see where you project yourself to be in the future.
Instructions:
Simply add up your households annual income, such as your salary, your spouse's salary, bonus, business income, and windfall events, then enter it into the calculator. The age ranges are based off of the age of the head of household, who is typically the primary income earner. The way that the age ranges work is to limit the results to the age groups that you are interested in comparing yourself to, so that the results are more relevant. So for example, if you are 35, I would recommend setting the minimum to 30 and the maximum to 40. The calculator will then update to show only the household incomes of households with heads within that age range.
Household Percentile Rank : An income of $0 for ages 25 to 30 ranks at the 0.67%
Household Median Income : $49,888
Household Mean Income : $62,458
Household Income 25th - 75th Percentile Ranges : $30,544 to $81,449
Individual Ranking:
11.2%
Individual Percentile Rank : An income of $0 for ages 25 to 30 ranks at the 11.16%
Individual Median Income : $30,000
Individual Mean Income : $36,912
Individual Incomes 25th - 75th Percentile Ranges : $11,500 to $50,500
Re-calculate for a different income / age combination.
Continue scrolling to see distribution graphs and additional statistics.
Income Percentiles by Age
50th Percentile (Median) : $49,888
75th Percentile: $81,449
95th Percentile: $163,917
99th Percentile: $209,732
I couldn't fit all the ultra-high income 99%+ on this graph, so they're lumped into the last bar.
Income Percentile Stats
To be in the top 1% for this age range, your household would need an income of $209,732 per year. This would include salary, investments, and any business income. Read more about the households that make up the top 1% by income earnings.
To be in the top 5% for this age range, your household would need an income of $163,917 per year. This would include salary, investments, and any business income.
Your income of $0 for ages 25 to 30 ranks at the 0.67th percentile. Re-enter a different income to find the percentile for that age / income combination.
Income Related Posts
If you're interested in occupation level income percentiles, you can explore our new calculators. See the full occupation list or explore common occupations such as software developers, CEOs, or cashiers.
In addition, I have created a non-profit CEO income percentile page using data from publicly available IRS 990s. You may also be interested in the net worth percentile calculator.
Income Composition of Households like you versus the Median
Comparisons of Income components of similar households versus median households.
Households like you ( weighted using 0th to 5.7th percentiles)
Versus Households at the Median (weighted using 45th to 55th percentiles)
| Income Category | Similar Households | Median Households |
| --- | --- | --- |
| Total Income: | $437 | $49,888 |
| Wage & Salary Income: | $213 | $47,868 |
| Business Income: | $28 | $578 |
| Interest & Dividends: | $0 | $11 |
| Capital Gains: | $0 | $3 |
| Retirement Income: | $0 | $0 |
| Transfers & Welfare: | $182 | $1,215 |
| Other Income: | $13 | $214 |
Comparisons of Net Worth, Assets, and Debt components of similar households versus median households.
| Asset Category | Similar Households | Households with Median Incomes |
| --- | --- | --- |
| Net Worth: | $-832 | $11,491 |
| Total Assets: | $431 | $84,882 |
| Financial Assets: | $183 | $12,492 |
| Main House: | $0 | $57,043 |
| Other Assets: | $247 | $15,347 |
| Total Debts: | $1,263 | $73,391 |
| Main Mortgage: | $0 | $39,468 |
| Other Debts: | $1,263 | $33,924 |
The income and asset compositions are calculated using weighted averages of all the households with-in the specific percentiles. For example, only a portion of the households will own homes, but the asset composition value above for Main House will be averaged across all households still.
Demographics of Comparable Head of Households
Highest Education Level
Race
Labor Force Status
Marriage Status
Table of Income Percentiles for Ages 25 to 30
For reference, here is how much a household would have to earn to rank at certain percentiles between the ages 25 to 30.
| Percentile | Income (in Dollars) |
| --- | --- |
| 90% | $127,265 |
| 80% | $91,631 |
| 70% | $73,304 |
| 60% | $62,105 |
| 50% | $49,888 |
| 40% | $40,725 |
| 30% | $32,580 |
| 20% | $27,489 |
| 10% | $19,344 |
Percentiles show the ranking of a particular income result. So a 90% (ninetieth percentile) means that out 100 people the household ranked 90th would have an income of around $127,265.
Visualizing where you stand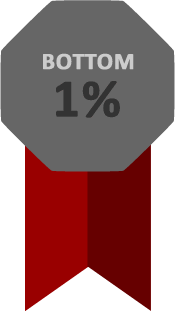 This is where your income would rank if there were 100 households within the nation who's head of households were between the ages of 25 to 30. 99 households would be have higher incomes than you. 0 households would have lower incomes than your household.
Share These Results :
Methodology
Household Level Results:
These results are based off of 1915 household samples where the head of household was age 25 to 30 and are weighted to represent 57269810 American households. The SCF is known to be slightly biased towards higher incomes values, which the Federal Reserve attempts to correct for by adjusting the weighting of each household response. Keep this in mind if the number of responses your output is based off of is low, or if you are looking at the tail ends of the data--like the top 1% or bottom 1%.The numbers are based off of the results of the 2019 Survey of Consumer Finances by the Federal Reserve. I used R to separate one of the five imputations with the sample replicatant weights from the Federal Reserve.
Individual Level Results: Results that are labeled individual are sourced from the 2017-2021 American Communities Survey and aggregated to the age and nearest $500 income interval to help with web page load speeds. Individuals in your specified age range who reported $0 income are included in this dataset, so these numbers maybe lower than you would expect. Because I have combined two different sources, some of the numbers may not align perfectly.
Updates and News
Update: September 2020, these results now reflect the 2019 SCF. In addition,  I have added individual percentiles based off of the American Communities Survey data.
Update: August 2020, I added a new graph of the distribution of income by frequency. The distribution for 99%+ goes really far out, so I have the graph cutting those values off after a little bit to save horizontal space.
Update: Jan 2020, I have added some distributions of the source of income for your selected ranges. As well as some additional pages for occupation specific results.  Hopefully this gives you more guidance in what kinds of income are contributing more depending on the income level.
Update: April 2019, incomes appear to be growing faster than inflation for the past few years.  If you use this data to compare your current income to the distribution, it will probably be safe to assume that your percentile rank is slightly lower.
Update: September 2017, The data is now updated with data from 2016! Median income has risen 10% from 2013 to 2016. Some of the age ranges look a little more irregular than usual, so I will be on the lookout for any additional updates from the Federal Reserve. As of 2/24/2018 there have been no updates to the data that was published. Looking across the data, young adult incomes (adjusted for inflation) have been flat over the past generation, but debt is increasing.